Witamy! Welcome to a page from www.chwalik.com!

TRIP TO WROCLAW, POLAND: APRIL 19 AND 20, 2004

See below some pictures from my trip to Poland, April 19 and 20, 2004!!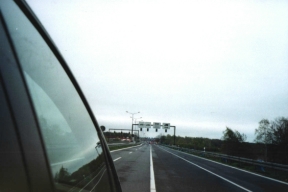 Approaching the border of Germany and Poland!!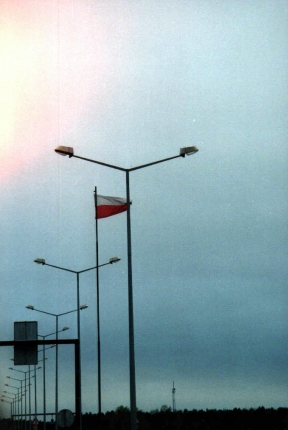 Cindi looks back and takes a picture of the 1st Polish flag we see!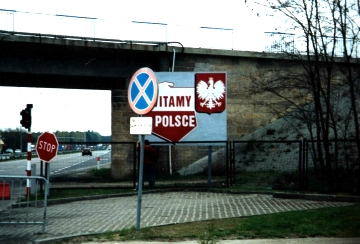 This is a picture of me kissing the "Welcome to Poland" sign; after which I got down and kissed the Polish ground!



This is me after having my passport stamped in Olszyna, April 19, 2004!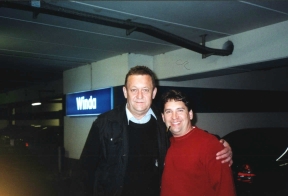 There's two Czeslaws in this picture! This man helped in the parking garage.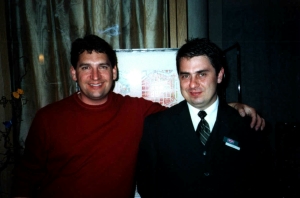 There's two Adams in this picture! (Adam being my middle name) This man helped with our luggage.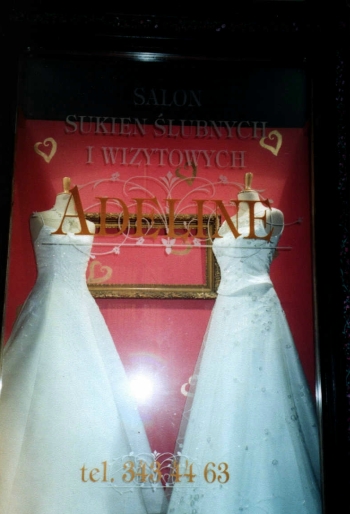 This was a store front on one of the streets of Wroclaw.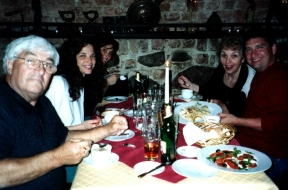 Here we are in a wonderful Polish restaurant!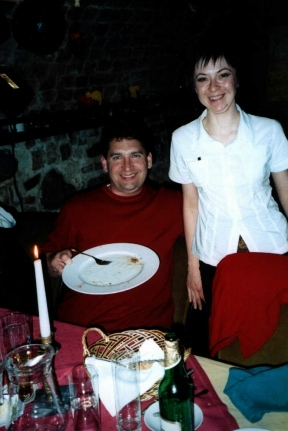 Our waitress's name was Barta; she spoke Polish, German and some English. This is a post-pierogi picture!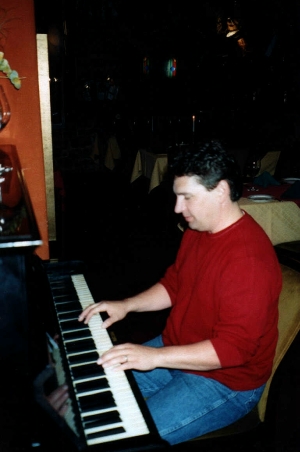 I managed to play some music in Poland; this piano was right next to our table. I played a few bars of the Polish National Anthem and a little jazz.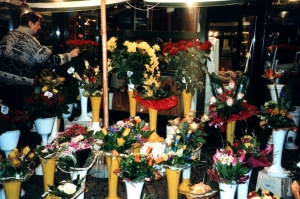 After dinner we found some beautiful flower stands open. There were about 4 near each other.



These roses were wrapped in a very unique way.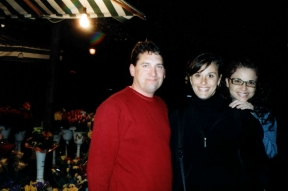 A shot of me with Cindi's two sisters, Sabrina and Camille.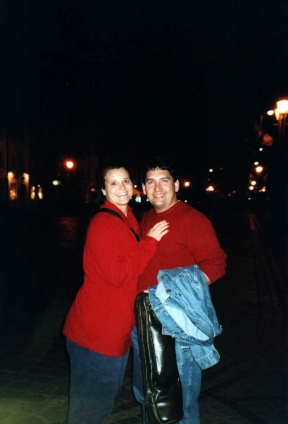 Cindi and me, and my trumpet of course. I took it everywhere in case I might be able to play. I managed to play in a jam session in Paris.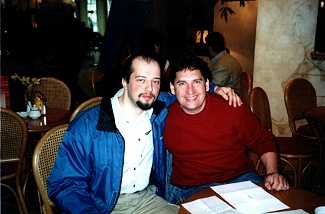 Two Chwaliks meet for the first time. This is our new kuzyn (cousin), Grzegorz (Gregory) Chwalik!!